Biography
Julie Vargas (formerly Skinner) was born in 1938 in Minneapolis where she lived for six years. After 2 years in Indiana, her family moved to Cambridge, Massachusetts. She received her bachelors in music from Radcliffe College, a masters in music education from Columbia University, and a Ph.D. in educational research from the University of Pittsburgh. She taught 3rd and 4th grade before becoming a faculty member at West Virginia University where she taught practicing and prospective teachers for over 35 years.
Dr. Vargas is a former president of the Association for Behavior Analysis International and one of the founding editors of The Behavior Analyst. She is currently Chair of the Board of Directors of the B. F. Skinner Foundation, in Cambridge, Massachusetts. www.bfskinner.org.
In March of 2021, Dr. Vargas gave two webinars. One was on ethics for the B. F. Skinner Foundation, and one, titled "B. F. Skinner: Father", was sponsored by the Centre for Behaviour Analysis at the Queen's Uniiversity Belfast. By June of 2021 both should be available at the B. F. Skinner Foundation site.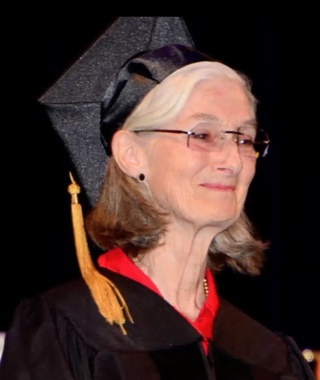 In 2016, Dr. Vargas received an Honorary Degree from the Chicago School of Professional Psychology at Long Beach, California